Events
Wednesday, June 12, 2019 Annual Up In Smoke BBQ was a great success and a huge Community Get Together with over 140 Participants "UP IN SMOKE" BBQ Pictures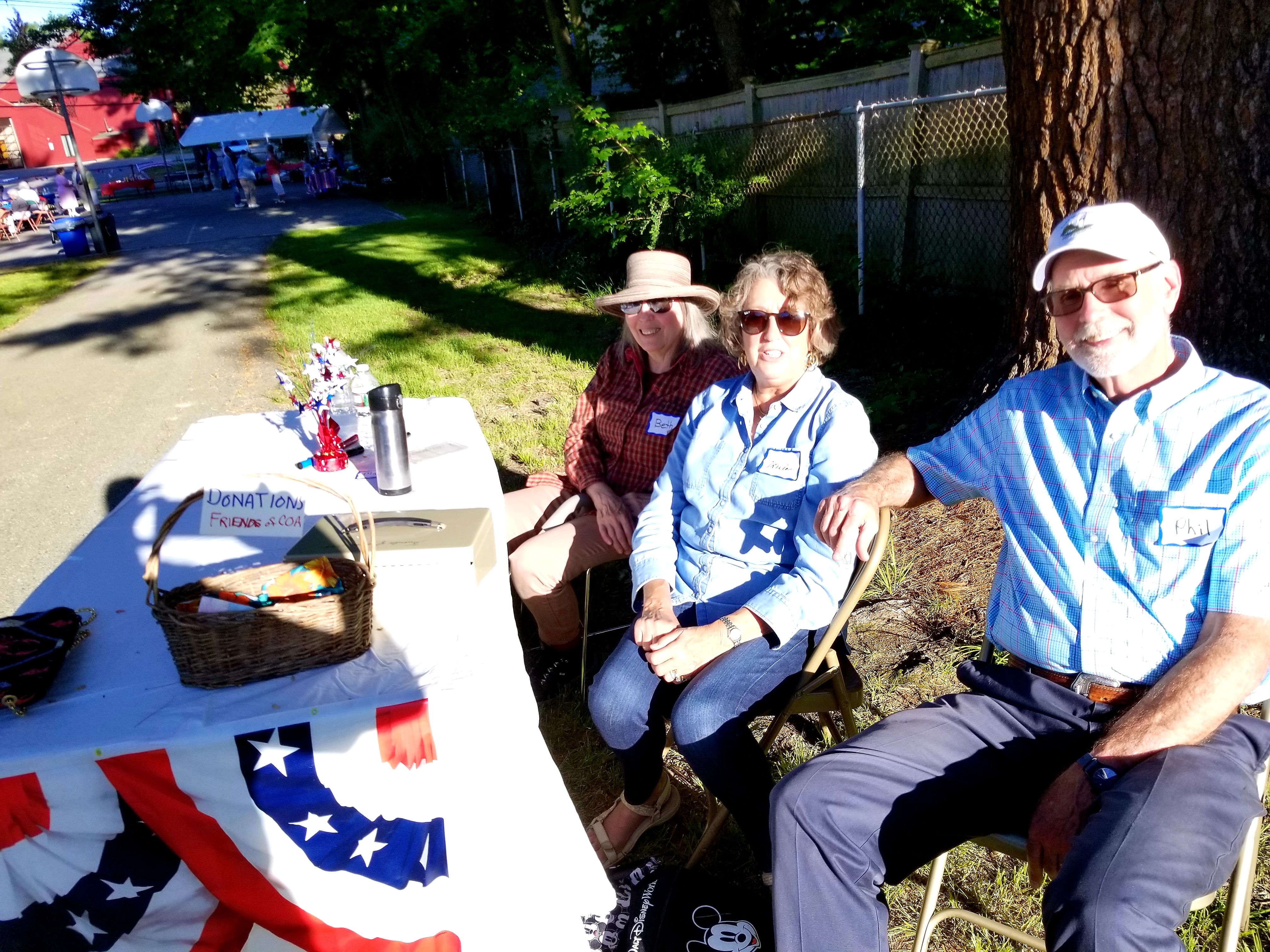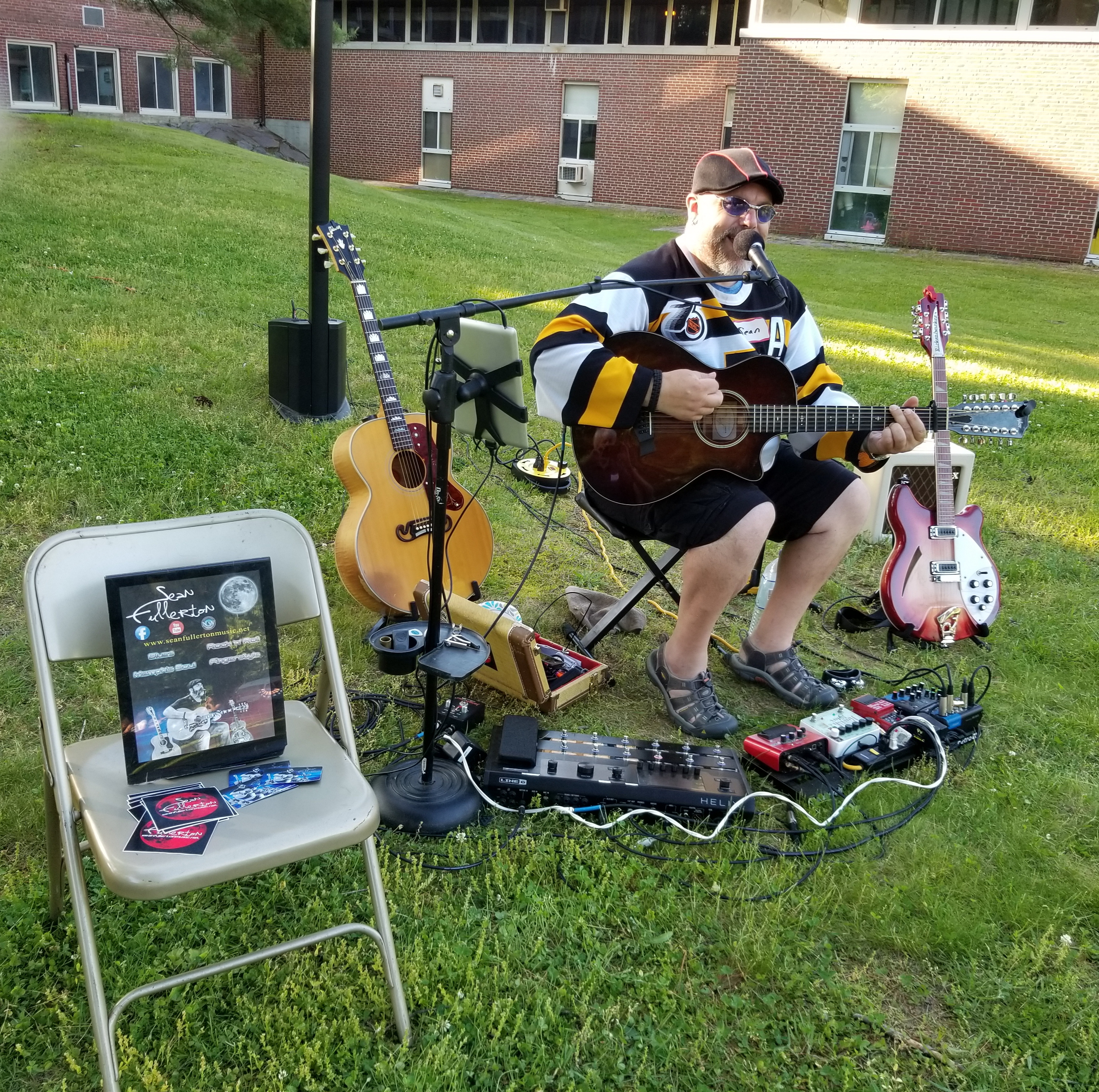 SPRING 2019 DOVER LIFETIME LEARNING CLASSES
Sponsored by Friends of the Dover Council on Aging with support of Dover COA
Click here for a copy of the 2019 SPRING Lifetime Learning Brochure
Stop by the COA Office and pick up a brochure or download from the Friends website at www.coafriends.org.
Please return completed form and check payable to Friends of the Council on Aging, PO Box 250, Dover MA 02030. Scholarships available.
For further information and details, you may call the Dover Council on Aging: 508-315-5734 or email Michele Keleher at makeleher@comcast.net
Fun with the Ukulele
 When: Wednesdays 1:00 PM - 2:00 PM February 27 - June 5
Classes meet at Caryl Community Center, Room 108
Come learn basic chords and strumming on the ukulele to accompany traditional folk songs and more modern songs. Bring your own ukulele or rent one at Needham Music (781-453-8067). No experience is needed and new students are always welcome. Join us to learn something new and have fun with music.
Daniel Metraux has led ukulele groups in New England for many years and has taught in Dover since 2015.
Let's Go to the Opera
 When: Wednesdays 10:30 AM – 12:30 PM April 3, 10, 17, 24, May 1, 8
Classes meet at Dover Library Community Room
Beginning with "Instrumental Petting Zoo--Meet the Orchestra", some of the more revered opera performances will be presented and discussed including Carmen by Bizet, Don Giovanni by Mozart, and La Traviata by Verdi. The discussion will be facilitated by baritone Ron Williams who has performed in many of these operas.
Ron Williams is recognized nationwide for his artistry in the field of opera and oratorio, and he continues to gather acclaim for his work onstage and in the concert hall.
A Taste of Germany
 When: Thursdays 10:00 - 11:30 AM
 May 9, 16, 23
Classes meet at Caryl Community Center, Room 108
This class will give an overview of Germany's scenery, traditions, and German Romanticism movement. In class one, German native Ulrike Bankman will provide a scenic tour through Germany. In class two, she will discuss German holiday traditions and will provide a sampling of home-baked German pastries. In class three, Deb Stein will introduce three mid-19th century Boston intellectuals (including Henry Wadsworth Longfellow), and explore how German Romantic literature, particularly the works of Johann Wolfgang Goethe, came to be revered in the city.
Ulrike Bankman is a lecturer and well-known pastry chef. Deb Stein holds a PhD from Boston University in the history of art and architecture.
Has Democracy Had Its Day?
 When: Thursdays 1:30 PM - 3:00 PM
April 11, 25, May 9, 23
Classes meet at Dover Library Community Room
Most of us have grown up in a democracy and rather take it for granted. We will look at some of the practices and writings that shaped our thinking about democracy, going back to the Greeks and looking at Locke and Rousseau and their influence on the writers who drafted the American Constitution. There will be short readings and plenty of time for discussion.
Maud Chaplin received her Professor of Philosophy Emerita from Wellesley College where she taught for 44 years.
Silence: Sitting in Zen Meditation
 When: Tuesdays 10:00 AM - 11:30 AM
April 9, 16, 23, 30
Classes meet at Caryl Community Center, Room 108
Senior Dharma teacher Carolyn Morley is offering an introduction to Japanese-style Zen Buddhist meditation. This class offers an opportunity to pause and consider our place in the universe. Each class will consist of a short talk with time for questions and discussion, and then meditation practice. Bring your own cushions for the floor; chairs will be available for those that cannot sit on the floor. Wear comfortable, dark clothing.
Carolyn Morley PhD is a professor of Japanese literature and theater at Wellesley College.
Lincoln's America
 When: Fridays 10:30 AM - 12:00 PM
April 5, 12, 26, May 3
Classes meet at Caryl Community Center, Room 108
This class will explore the Presidency of Abraham Lincoln. The following topics will be included: Lincoln's election, the crisis of Fort Sumter, his relationships with his generals, the Emancipation Proclamation, the Gettysburg Address, his early views on Reconstruction, his re-election in 1864, Lee's surrender at Appomattox, and Booth's assassination of the President at Ford's Theatre.
Gary Hylander PhD is an independent scholar who specializes as a presidential historian.
Sponsored by Rehabilitation Associates, a small family business owned and operated by the Thisse family.
Friends of the Council on Aging PO Box 250
Dover, MA 02030
Writing Your Memoirs
The Friends of the Dover Council on Aging, with the support of the Dover Council on Aging, are sponsoring a Lifetime Learning class: "Writing Your Memoirs". Memoirs are factual stories about someone's life. A memoir is a written account of one's memories of certain events or people. Every one of us has a story to tell, whether from childhood or adolescence, or from a more recent stage of life. In this workshop, we will read and discuss a few brief excerpts from published memoirs. We will explore key elements including how to come with material and how to develop characters, details, structure, plot, conflict and dialogue. Students will work on a short autobiographical story over the four class meetings. We will read and discuss some of each participants memoir writing in a supportive class environment.
Lynne Spigelmire Viti, JD PhD, is a senior lecturer in the Writing Program at Wellesley College. She is the author of three poetry chapbooks and many scholarly publications on literature, legal studies, and composition theory. In addition, she has published poetry and fiction in over 60 online and print literary journals.
This class will meet on Monday February 11, February 25, March 11 and April 1 from 1:30 p.m. - 3:00 p.m. in at the Caryl Community Center, Room 108, Dover. The cost of the class is $35. Please make your check payable to Friends of the Dover Council on Aging and mail it to Dover Council on Aging, P.O. Box 250, Dover, MA 02030. For more information, please call the Dover COA at 508-315-5734.
Sunday, October 21, 2018 - Eighth Annual Harvest Brunch was a wonderful success
Dover American Legion
The Friends of the Dover Council on Aging held their annual Harvest Brunch at the Dover American Legion. This event raises funds for the Council on Aging to provide more diverse classes, day and overnight trips to fun places and even the purchase of office furniture. Music was provided by Trevor Mitoma while attendees dined and had a memorable and fun time.
2019: MEMBERSHIP DRIVE
Join the Friends now.
Go to the JOIN US page and fill out the form and send it and your check in to us.